The one thing about me that all of my friends will say is that I will tell them the truth. Brutally Honest. I will not just say that what you are wearing is ugly or that I
don't
like your boyfriend but if you ask - expect my honest opinion. One of my coworkers can in to the office with a true butt cut. she had short hair and her bangs are growing out so she is trying to figure out how to handle the 'I need a hair cut' stage. She asked if I liked it - my response was 'I like it the other way much better'. If you don't want to know my opinion don't ask
because
I am not going to say what you want to hear. I am going to say what I think.
I started to make a list of things that I will never say are '
OK
'
First - I think these should be banished for anyone over the age of 8. The Mini Backpack. They are not flattering and if it isn't that heavy/big then carry a normal purse.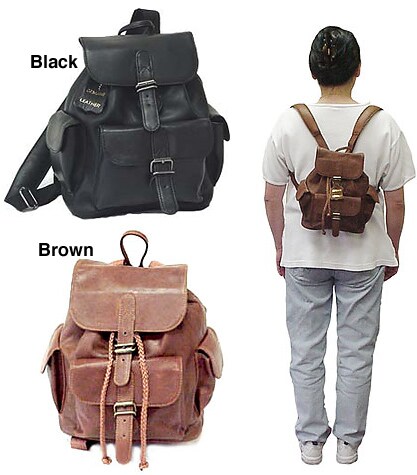 It makes you look like a 'Fat Guy in a little coat'
My second is the shoes with the straps around the ankle. Unless you are super skinny (
PS
you suck) and want to make your legs look bigger then shoes with straps around the ankle are OUT!
I tend to vote for a long and slender over short and fat. Maybe I am odd but I just hate them - can't help it. As my arty friends would say 'they don't speak to me' so I will pass and would tell you to as well.
And the past two days - I have seen Both of these way way way too many times. The strapped shoe is more common but the mini backpack - people please!